Welcome
Thank you for visiting us
St. Albans Funeral Services was established by Graham Hearnden and his daughter Jackie serving St. Albans and its surrounding areas. We are an independent family run funeral directors. We provide our familes with an individual service, tailoring every funeral to personal needs and requirements.
We take great pride in our funeral home, our vehicles and above all our staff who are highly trained to assist in providing the highest level of personal service. We are able to offer a traditional hearse together with limousines to chauffer the family to the funeral.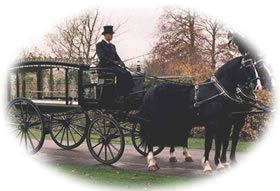 Funeral traditions vary greatly throughout the world and indeed locally. We know and appreciate local customs. Although we are locally owned our services are not limited to the local area in the event of a death occurring away from home, or abroad.
When your family suffers the loss of a loved one we hope you take comfort in the knowledge that we make every effort to keep your wishes and needs as our highest priority. We hope our flexible and unique approach will help gide you through the difficult decisions which you face.
Our service begins when you contact us................